Donate
Your contribution now will help create leaders for our future.
You can make a difference.
Donate to the 14th Annual Tribute: 
Thank you for helping us reach our goal.  Click here to donate.  
$50.00 – $100.00 : Will pay for basic materials (Paper, pencils, pens, folders, etc.)
$150.00 : Pays tuition for one student. Each student receives $2,500.00 in services per session.
$250.00 : Takes care of catering/healthy snacks for a month.
$500.00 : Pays for books
$750.00 – $1,000.00 : Pays for T-shirts, sweatshirts (Each students receives a shirt at the Closing Ceremony; Graduating seniors get a hooded sweatshirt.)
$3,000.00 – $5,000.00 : Compensates staff, who must be dually prepared in their academic area and in cultural heritage.
Choose to support us now because it is better to invest in the education of our youth of color than in their incarceration.
Click here to sponsor a student.
(be sure to click donate 'monthly')
By making a recurring monthly donation, you make a lasting commitment to the success and longevity of The Academy SPS.
It is easy to become a sustaining donor. Simply enter the amount you would like to donate along with your payment information, and we will automatically charge your credit card each month. In addition to saving yourself time, your money goes further as a sustaining donor because it reduces administrative expenses related to mailings and paperwork.
You choose the amount at which you would like to participate. Contact us at any time if you would like to make changes to your donation. Click here to start your monthly contribution.
What is an endowment? Click here.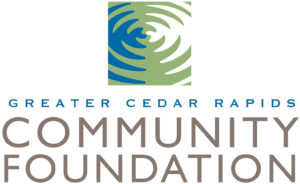 The Academy SPS Endowment Fund was established in 2019 and is managed by GCRCF (Greater Cedar Rapids Community Foundation). 
Long-range financial planning: the fund's principle is invested, and as the fund grows, income earned can be used to pay ASPS operating expenses, allowing us to continue our programs.
Our supports can contribute to the future of The Academy. Contributor guarantee that continues success of The ASPS.
Click here to donate to The ASPS Endowment Fund. 
Your donate may qualify for an Endowment Iowa Tax Credit. Click here for more information. 
You can also contribute by mail at:
The Academy SPS
PO Box 2842
Cedar Rapids, IA. 52406
The Academy is a 501(c)3 non-profit. All contributions are tax deductible.
Please consider making The Academy for Scholastic and Personal Success part of your year-end giving.
If you send this out on any social media be sure to use #givingtoasps tag.
​Thank you in advance for contributing to the longevity of The Academy.