14th Annual Tribute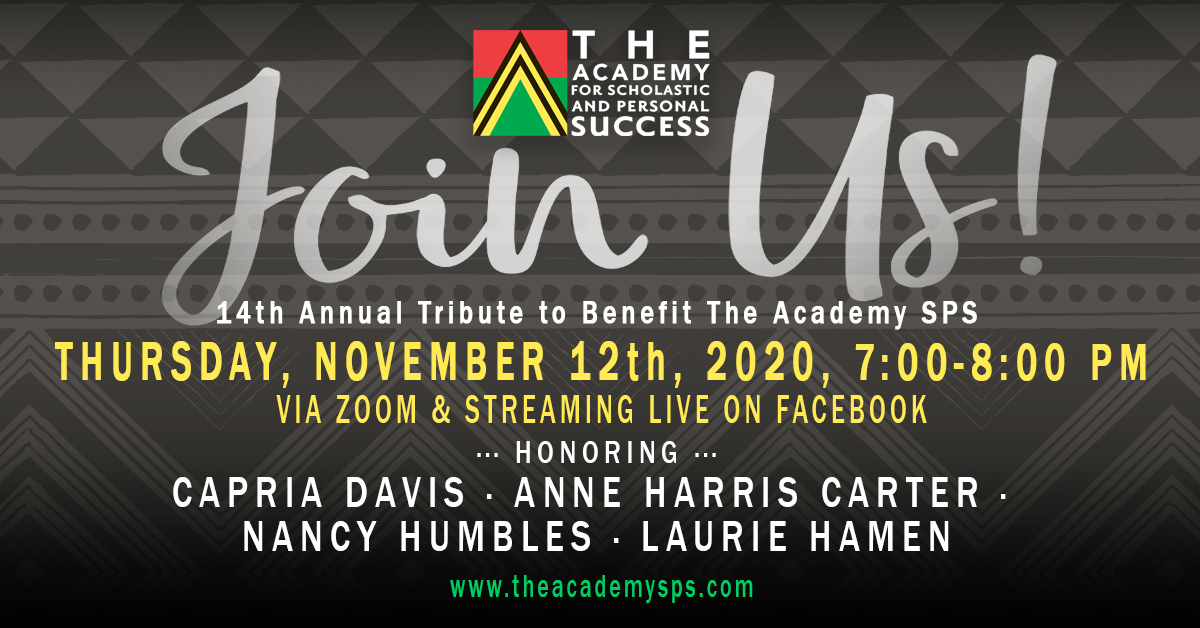 (Cedar Rapids adjacent areas only)
For every donation of $100 or more, you will receive a bottle of wine from Bodkin Wines. Cedar Rapids native and Washington High School Graduate, Chris Christensen, founded Bodkin Wines in 2011, and currently does business in Sonoma County. Read more about him here.
Wine will be delivered to your door by an Academy Board Member.
Please note that donations need to be received by Nov 10th in order for the wine to be delivered by the day of the Tribute (Nov 12th).
There will be a silent auction highlighting Black artists, Black-owned businesses, and our community allies.
Zoom link drops in your inbox on Thursday, Nov 12th.
Sponsors
We are currently looking for sponsors. If you are interested click here for sponsorship forms & information.
Click here to complete your payment and form electronically. 
Deadline to Sponsor is Friday, October 23, 2020
(if you want to have digital signage)
Silent Auction
Exclusively featuring items from Black-Owned Businesses.
If you are interested in donating to our silent auction this year click here for information.
Deadline to Donate to Auction is Friday, October 23, 2020
Mail donations to:
The Academy for Scholastic and Personal Success
PO Box 2842
Cedar Rapids, IA 52406
The Academy for Scholastic and Personal Success is the only program of its kind that operates academic and cultural programs for African American high school and elementary school students in the Cedar Rapids and corridor areas. Our mission is to encourage responsibility and fulfillment of students' academic potential by helping them to understand how cultural connections facilitate personal success.
Founded in 1989, The Academy summer program has helped more than 1100 students prepare for college matriculation by providing culturally specific instruction in core curricular areas, along with invaluable and often transformative travel exposure. The program is academically rigorous and taught exclusively in a college or university setting by African American teachers with expertise in the culture and in their disciplines.
Our newer program, The Academy Expansion, began in 2006, and offers weekly lessons in the culture to African American third, fourth, and fifth graders, teaching them self-confidence, self-regard, and classroom skills necessary to establish and maintain academic success.
Once "the best kept secret in Eastern Iowa", The Academy has had significant success in its over 25 year history, so much that we have begun to see generational impact — "legacy" students — in both programs. The next Academy goal will be to establish programming for students in the middle schools, thereby connecting all academic levels with rigor and support.