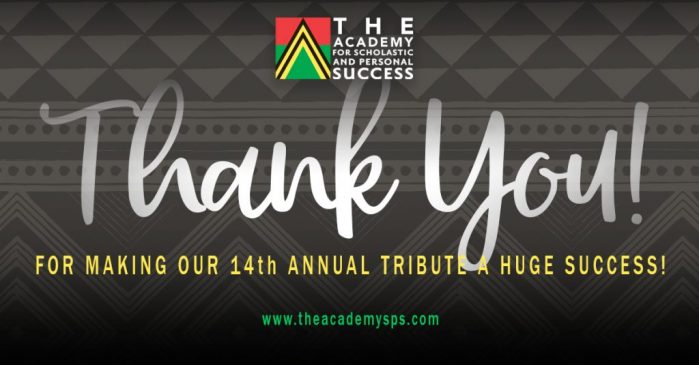 We've already heard from many of you asking if there is a video of the Tribute available for public viewing.
We are delighted to say, "Yes There Is!".
Look below to watch it on our YouTube Channel. 
Your financial support of The Academy SPS will positively impact the lives of the students we serve daily in our community.
Click here to sign up for our newsletter so you will be the first to know.
The Academy SPS is a 501(c)3 non-profit. All contributions are tax-deductible.
Thank you in advance for contributing to the longevity of The Academy for Scholastic and Personal Success.
Meet our 2021 Honorees
Nancy Humbles
–
Award of Distinction Award
Be sure to subscribe to our YouTube Chanel so you can get notifications when we post videos, interviews, and other items.
The Academy for Scholastic and Personal Success is the only program of its kind that operates academic and cultural programs for African American high school and elementary school students in the Cedar Rapids and corridor areas. Our mission is to encourage responsibility and fulfillment of students' academic potential by helping them to understand how cultural connections facilitate personal success.
Founded in 1989, The Academy summer program has helped more than 1100 students prepare for college matriculation by providing culturally specific instruction in core curricular areas, along with invaluable and often transformative travel exposure. The program is academically rigorous and taught exclusively in a college or university setting by African American teachers with expertise in the culture and in their disciplines.
Our newer program, The Academy Expansion, began in 2006, and offers weekly lessons in the culture to African American third, fourth, and fifth graders, teaching them self-confidence, self-regard, and classroom skills necessary to establish and maintain academic success.
Once "the best kept secret in Eastern Iowa", The Academy has had significant success in its over 25 year history, so much that we have begun to see generational impact — "legacy" students — in both programs. The next Academy goal will be to establish programming for students in the middle schools, thereby connecting all academic levels with rigor and support.