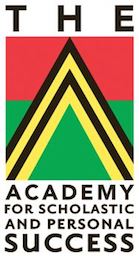 Regarding The Academy SPS Tribute
Given the uncertainty of events over the coming weeks, The Academy for Scholastic and Personal Success has decided to postpone the 2020 Tribute scheduled for May 7th at The Hotel at Kirkwood. Assuming the situation in Iowa improves, we will hold the Tribute at the end of the summer, or early in the fall. If you have purchased a ticket, table or sponsorship, we can either return the funds or hold them until we hold the Tribute months from now.
The Board of Directors has examined the financial impact this may have on The Academy SPS and has determined that while this course of action is necessary, we will proceed with our Summer Program. The good news is that The Academy SPS, for the first time in many years, has a reserve which will enable us to continue to provide quality instruction to our students.
That said, this reserve will not last. If you are able, please consider making a donation to support our programming.
We will continue to keep you updated by email, social media and our website.
Most importantly, I encourage you to be safe and practice social distancing now through the next few weeks. I have no doubt that if we do our part, we can impact the spread of this virus and be stronger, physically, emotionally and financially.
Amara Andrews
The Academy SPS Board President
---
Donate to The Academy SPS at any time
When you shop on AmazonSmile they will donate 0.5% of the price of eligible purchases to The Academy SPS.

The Academy for Scholastic and Personal Success is the only program of its kind that operates academic and cultural programs for African American high school and elementary school students in the Cedar Rapids and corridor areas. Our mission is to encourage responsibility and fulfillment of students' academic potential by helping them to understand how cultural connections facilitate personal success.
Founded in 1989, The Academy summer program has helped more than 1100 students prepare for college matriculation by providing culturally specific instruction in core curricular areas, along with invaluable and often transformative travel exposure. The program is academically rigorous and taught exclusively in a college or university setting by African American teachers with expertise in the culture and in their disciplines.
Our newer program, The Academy Expansion, began in 2006, and offers weekly lessons in the culture to African American third, fourth, and fifth graders, teaching the self-confidence, self regard and classroom skills necessary to establish and maintain academic success.
Once "the best kept secret in Eastern Iowa", The Academy has had significant success in its over 25 year history, so much that we have begun to see generational impact — "legacy" students — in both programs. The next Academy goal will be to establish programming for students in the middle schools, thereby connecting all academic levels with rigor and support.