The purpose of our Annual Tribute is two-fold. First: To generate revenue to support the two unique and successful Academy Programs. Second: To shine a light on the positive role models in our community because they deserve recognition, and also because they exemplify The Academy SPS principles of Education, Family, Leadership, and Generosity of Spirit. These principles, in conjunction with a rigorous academic curriculum lead our students toward upstanding citizenship, which is our ultimate goal.
Our Honorees for the 14th Annual Tribute are:
CAPRIA DAVIS, I Am the Bridge Award
This award is presented to an individual that is a bridge between youth and the community. The recipient tends to be a younger person who can be doing work now with young people. ("I Am the Bridge" is the name of a poem that chronicles Black history.  Students learn it every year. Click here to watch 2020 Summer Students Recite it. )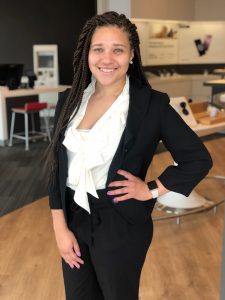 The Academy SPS Alum, MMU Graduate, and Budding Entrepreneur
Davis' list of accomplishments begins in the summer of 2009 when she attended The Academy for Scholastic and Personal Success on the MMU campus as a high school student.
Learning the skills needed to become a successful student from The Academy SPS Founder and Mount Mercy board member Dr. Ruth White, Davis chose to begin leading a courageous life—volunteering for a long list of local organizations, including: the Best Buddies Peer Mentoring Program though Kennedy High School, the Boys and Girls Club, Brucemore Estate, Children of Promise Mentoring Program, HACAP, Freedom Festival, Kids Against Hunger, the Young Mentors Movement, and many more.
Davis graduated from Cedar Rapids Kennedy High School in May 2012, earning many honors including the Martin Luther King Jr. Award from the Rotary Club of Cedar Rapids.
Davis enjoyed working with youth in the community and being a mentor to them. She worked for the Boys and Girls Club of Cedar Rapids for 8 years throughout high school and college and was a mentor for Children of Promise.
While at Mount Mercy, Davis flourished. Graduating with a degree in Multimedia Mass Communications and a minor in Spanish, she spent three weeks studying abroad in Guatemala, and again in Spain for two and a half months. She was a member of the Mount Mercy Track & Field team for three years, as well as the women's basketball team for one year. Davis was active in the Student Government Association, Spanish Club, International Club, and was a founding member of Mount Mercy's Black Student Union. Upon graduating Davis received one of the two highest honor commencement awards the Mary Frances Warde Award – This award is the highest honor given to a student who transferred into Mount Mercy and has acquired a minimum of 30 credit hours at the university. The award is conferred upon the graduate who, in addition to a high scholastic rating (3.0 or above), has exemplified to a marked degree cooperation with administration, faculty, and students; integrating in his/her personal relationships; and leadership and loyalty in furthering the ideals of Mount Mercy. The award is named for Mary Frances Warde, who founded the Sisters of Mercy in America in 1843.
Currently, Davis is living in Minneapolis, MN where she is a manager for Verizon Wireless while also maintaining a photography business and studying full time for a Masters in Business Administration. To stay active in the community Davis volunteers her time at organizations such as Feed My Starving Children and Circle of Discipline.
---
NANCY HUMBLES – Award of Distinction
This award is presented to a person whose work in the community spans the years.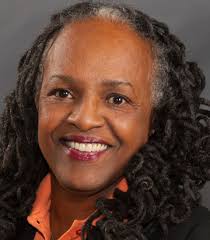 Devotes her life work and volunteering activities to the benefits of students and the community.
Through her steady guidance and unwavering belief in personal potential, Nancy has impacted many people in Iowa and the Cedar Rapids community.
Humbles began her career as an instructor at the Marion Learning Center where she worked with high school students that had dropped out of school. 
After leaving the Marion Center, Humbles worked at the Jane Boyd Community House as the Activity Director. This community house served over a thousand children and provided educational and athletic activities.  
Nancy joined the U of I in 1990 as an academic planning counselor in Special Support Services and then as an advisor in the U of I Henry B. Tippie College of Business. As the Assistant Director of advising at Tippie, she developed the Student Incentive Program, a summer program for minority and first-generation students. She also served as a multicultural affairs coordinator and interim program coordinator for Opportunity at Iowa. Opportunity at Iowa worked with minority students that had been awarded an OI scholarship for their academic performance in High School.
In 2007, Humbles became the director of the U of I Center for Diversity and Enrichment. In this role, she coordinated outreach opportunities and resources for underserved students from diverse backgrounds, including students of color, first-generation college students, and students from low-income families. 
Humbles has held positions on numerous committees and boards including the United Way, History Makers, Area Substance Abuse Council, National Association for the Advancement of Colored People, and the Cedar Rapids Community School District Board of Education where Humbles currently serves as the first documented African American President. Additionally Humbles volunteers with people directly through various avenues of educational based avenues. Humbles' achievements both professionally and personally have helped integrate the importance of cultural diversity into the Corridor Community.
Since retiring from the UI in 2014, Humbles widened her reach as a community volunteer. She was elected as the first African American to serve on the Cedar Rapids Community School District Board of Education in 2009 and was re-elected in 2013 and 2017. Currently, she is the President of the Cedar Rapids Community School Board of Education.  
---
ANNE HARRIS – Percy Harris Award
This award is presented to an individual who emulates the compassion, kindness, and citizenship of Dr. Harris,  who was the honoree at our very first tribute. This award is given only if a suitable candidate emerges.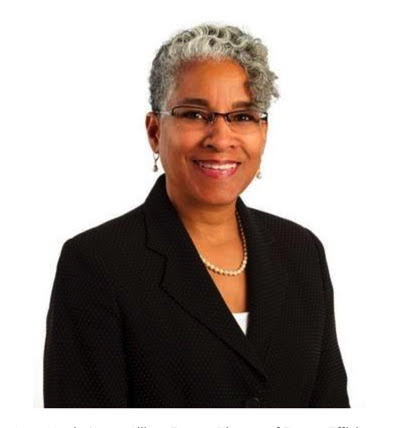 Corporate Inclusion Leader and Community Advocate
Anne Carter has more than twenty-five years of experience in corporate leadership in the retail, banking, and energy sectors. Anne returned to her Iowa hometown, Cedar Rapids, in 2012 and joined Alliant Energy, a Midwest utility with nearly 4000 employees and 1.4 million customers. While at Alliant, she held Director roles in Diversity and Inclusion, Energy Efficiency, and Recruitment, launching a new Diversity, Equity & Inclusion vision in 2020.
A graduate of Yale, Anne conceived and created diversity strategy roles at two corporations, including the former May Department Stores. Prior to serving as Vice President of Diversity at Macy's corporate headquarters in St. Louis, Missouri, she held positions in merchandising, stores, and operations, including Vice President of Merchandise Information Systems for the Kaufmann's operating division, headquartered in Pittsburgh, Pennsylvania.
Anne is dedicated to community service. She is currently a board member for UnityPoint Health~St. Luke's Foundation and Orchestra Iowa. She has served on the Diversity Committee for the Cedar Rapids Community School District and is a former board member for Waypoint Services. Anne also co-chaired the Leadership and Diversity workgroup for the Madison Region Economic Partnership in Wisconsin and co-chaired the 2017 giving campaign for United Way of East Central Iowa.
Anne plays the violin and is exceedingly grateful for her three adult children and granddaughter.  
---
LAURIE HAMEN – Ally Award
This is our newest award.  It has only been presented once and will be presented this year for the second time.  It goes to a person who is not of color, but who demonstrates an understanding of the work of The Academy SPS.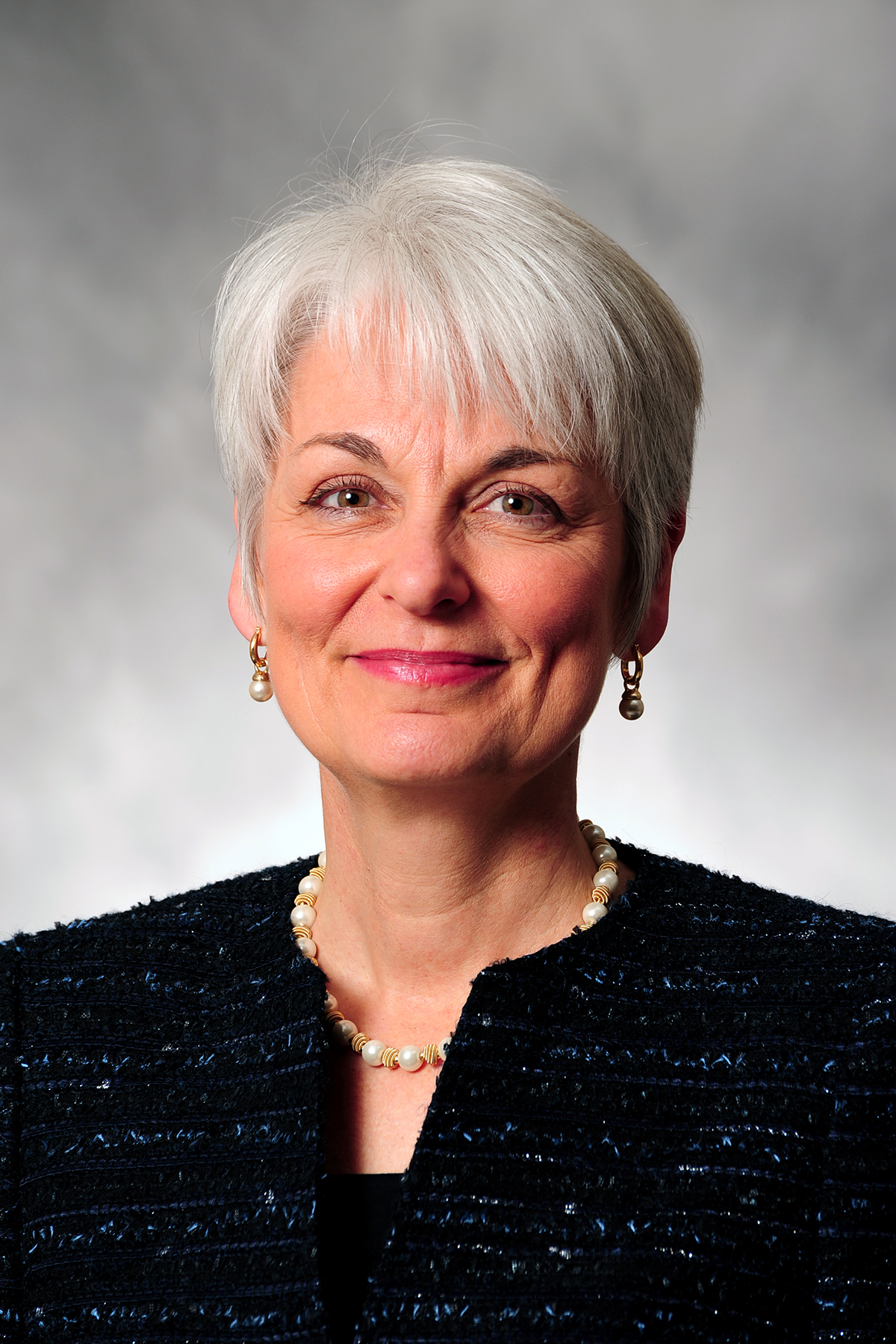 Laurie M. Hamen, J.D., began her appointment as Interim President of the College of Saint Benedict on July 1, 2020. She returns to the Saint Ben's community, having served as the Dean of Students at the college from 1992 to 1996.
Hamen recently served as the ninth president at Mount Mercy University in Cedar Rapids, Iowa, since February 2014. She is a higher education veteran, with more than 30 years of experience in student affairs, enrollment management, academics, athletics, and grant procurement.
Prior to joining Mount Mercy University, Hamen was vice president for enrollment management, athletics, and student affairs at North Central College in Naperville, Illinois, for nearly 18 years. She played an active role in the New American Colleges and Universities Consortium, taught classes in North Central graduate programs, and served on NCAA Division III and athletic conference committees.
Hamen holds a Juris Doctorate from DePaul University College of Law in Chicago. She completed Ph.D. coursework in educational administration at the University of Minnesota and holds a master's degree from Winona State University. She is a product of a women's college education, having earned her undergraduate degree from St. Catherine University in St. Paul, Minnesota.
She and her husband Bill Hamen make their home at Renner House on the College of Saint Benedict campus. The couple has three adult children – Drew Slagle (SJU '06) and his wife Anna Burke Slagle (CSB '07), James Slagle (SJU '09), and his wife Ann Monson Slagle (CSB Employee 2012-14), and Madeline Slagle Nissen and her husband Tyler Nissen – and eight grandchildren.